Edward, Raymond & Eric Sankey
A father-son trio from Barrow-in-Furness
Capturing the extraordinary & everyday
Of life in Barrow & Cumbria over 70 years
About
Edward Sankey had a remarkable life. He was the son of a horse-keeper brought up next to a dockside rail yard who became one of the region's best known photographers. Over 70 years, through which they witnessed massive industrial growth and two World Wars, Barrovian Edward and his sons, Raymond and Eric, dedicated their lives to capturing significant moments and everyday life in Barrow, Cumbria and the wider North West.

We have very few images of Edward Sankey in the collection. During our cataloguing process, we discovered this image which shows Edward with his son Eric posing on a bench in Newby Bridge around 1910. We wonder if Catherine Sankey, Edward's wife, might have taken the photograph?
1874
1874 - Edward Sankey (b.1874, d.1965) is born in Barrow-in-Furness to Isabella (née Catterall) and Edward Sankey Senior.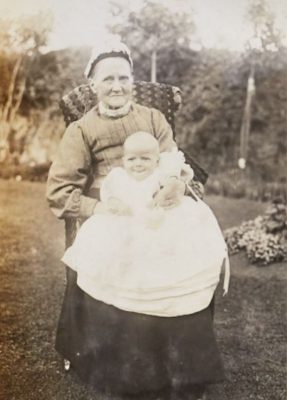 1895 - Edward opens a printing business in Buccleuch Street.
1898 - Edward Sankey marries Catherine Ann Postlethwaite.
c.1900
c.1900 - Edward moves the business to Ramsden Square and starts work as a photographer. A couple of years later the business moves to 88 Duke Street. He also opened a series of retail outlets, which by 1914 included a lending library and newspaper seller in the Coliseum Buildings on Abbey Road.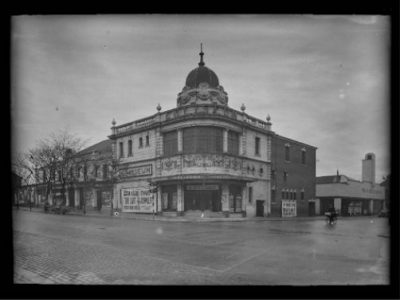 1905- 1908
Catherine's and Edward's first son Raymond Sankey (b.1905, d. 2006) is born. Their second son, Eric followed in 1908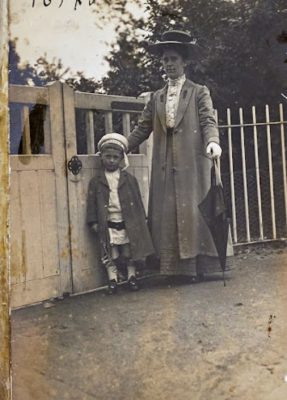 1921
The Sankey business moves to 78 Duke Street.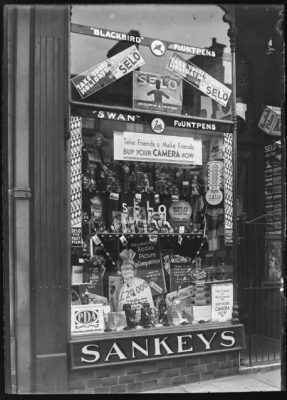 1923
Not only was Edward Sankey a photographer, he was also a talented engineer and innovator. In 1923, he successfully gained a patent for his specially designed Photographic Printing Machine. This machine allowed the Sankeys to print more postcards with increased speed. Edward can be seen on the far right with his sister, Ellen and her husband, Henry Rigg, a local business man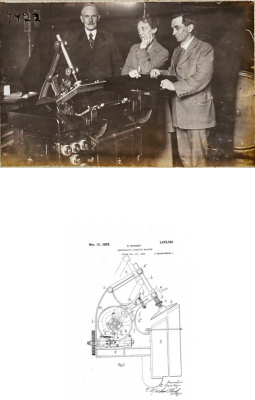 1924
This image was created by Raymond Sankey on his first professional photography job on 20th May 1924. In an article written in the 1990s, Raymond recalls how he was nearly struck by a large piece of falling timber during the ship's launch. This didn't put him off. He went on to capture over 30 images of the event and continued as a photographer for a further 50 years.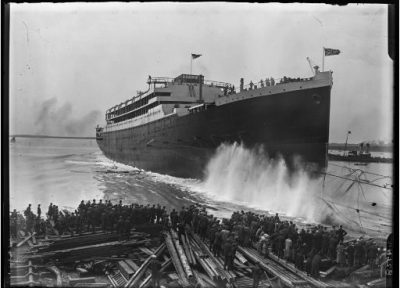 1925
The Sankeys purchased their first car which allowed them much greater access to the Lake District. The family's Morris Cowley features in many of their images, often in treacherous or very remote locations. The output of their work from 1925 became more focused on the Lakes and included their 'Tour of the Lakeland' series, sold to the ever increasing number of Lake District visitors.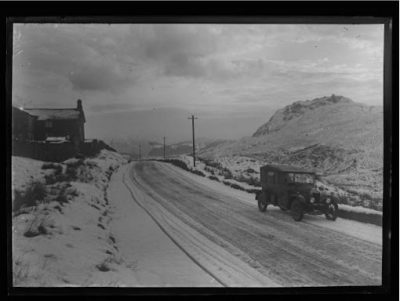 1941-1948
Edward Sankey, a widower, marries Alice Wilkes in 1941. In 1948, the Sankey business moves to its last shop, 81 Duke Street.
1950
Edward Sankey retires from the business after more than 50 years.
1967
Photographs of Mrs Jacqueline Kirk were taken in the Sankey darkroom and outside the shop. Jacqueline worked for the Sankey's for around 3 years where she developed and printed film. You can see Jacqueline in our 2019 Sankey documentary.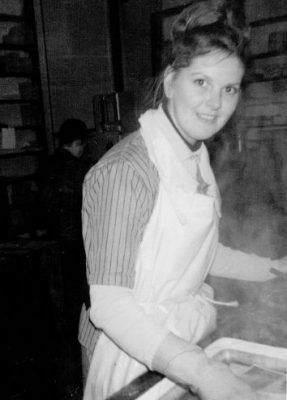 1970
Raymond Sankey retires from the business and it closes after more than 70 years of trading. Thousands of photographs were produced between 1900 and 1970. Throughout the 80's and 90's he published many books using his and his father's images.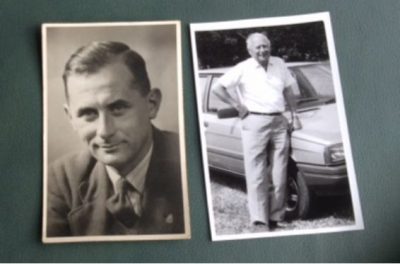 2006
Jeffrey Sankey (shown right), Raymond's son, cares for the collection.
2017
Plans began to develop a National Lottery Heritage Fund project to secure the collection.
2019
The whole Sankey collection is transferred to Cumbria Archives.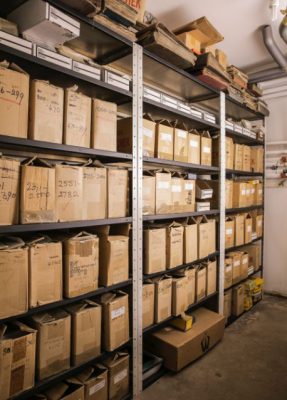 2020-2023
Volunteers from across the town and beyond catalogue the entire collection and create several online exhibitions, despite the challenges of multiple lockdowns due to COVID.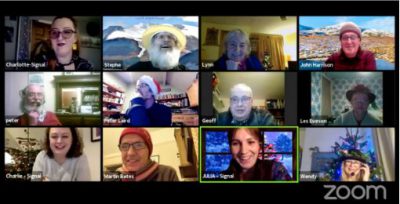 2023- The collection is made fully available for people to search and enjoy!
Where did the Sankeys photograph?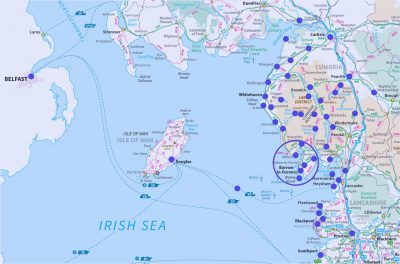 Thanks to all our funders who made this project possible, especially to the key support of the National Lottery Heritage Fund.