Volunteers
The volunteers have been the driving force behind the cataloging, research and wider sharing of the Sankey collection. A core group of 20 people have spent thousands of hours collating the various documents, postcard books and photographic negatives into an accessible and searchable database for the public to access.

They have also put together online exhibitions and co-curated the Dock Museum exhibition in 2021. Together, the volunteers have generously contributed thousands of hours of work into making the collection accessible to the wider public. We cannot thank them enough for all their hard work, dedication and creativeness throughout this time.

"The legacy of their work and this project has now come together in a brilliant, accessible website with the complete digitised and catalogued collection of over 9000 glass plate negatives and acetates "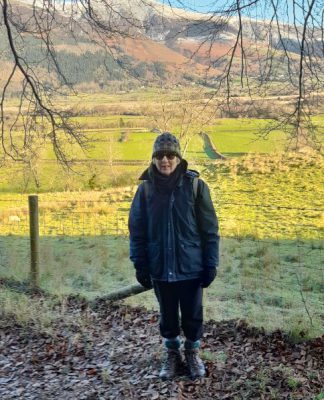 "I loved being part of a group that worked together to bring the Sankey collection to life and helped make it ready for the public to enjoy. "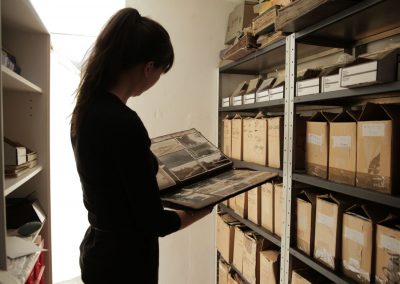 "The camaraderie shown throughout the project, especially during the lockdown periods, has made this a particularly memorable and enjoyable project to be a part of."
Staff & Artists
Signal Film & Media team: Loren Slater (Director), Julia Parks (Project Manager)
Charlotte Davies (Project Coordinator),
Jean McSorley (Volunteer Support) , Wendy Kolbe (Volunteer Support), Sophie Broadgate (Creative Projects), Liz Critchley (Programme Manager), Phil Northcott (Co-Curator) & Jon Borgia (Technical Support)

Special thanks to all the wonderful artists who have worked on the project including Kate Davis, Zoe Forster, Robert Parkinson, Suzie Larke, Hannah Fox, Nicky Bird, Cameron Paterson and Philip Green.
Partners & Acknowledgements
Our thanks and gratitude to Joan Sankey and the Sankey Family for kindly donating the entire collection to Cumbria Archives and making this project possible.
Many thanks also to staff from Cumbria Archives, in particular Susan Benson and Robert Baxter, for their continued support and advice.

Thank you to Tim Sankey (no relation) and Geoff Holme for generously sharing their vast collection of Sankey Postcards with us.

We have partnered with a range of organisations from across Barrow and Cumbria.
Thanks to all our funders who made this project possible, especially to the key support of the National Lottery Heritage Fund.